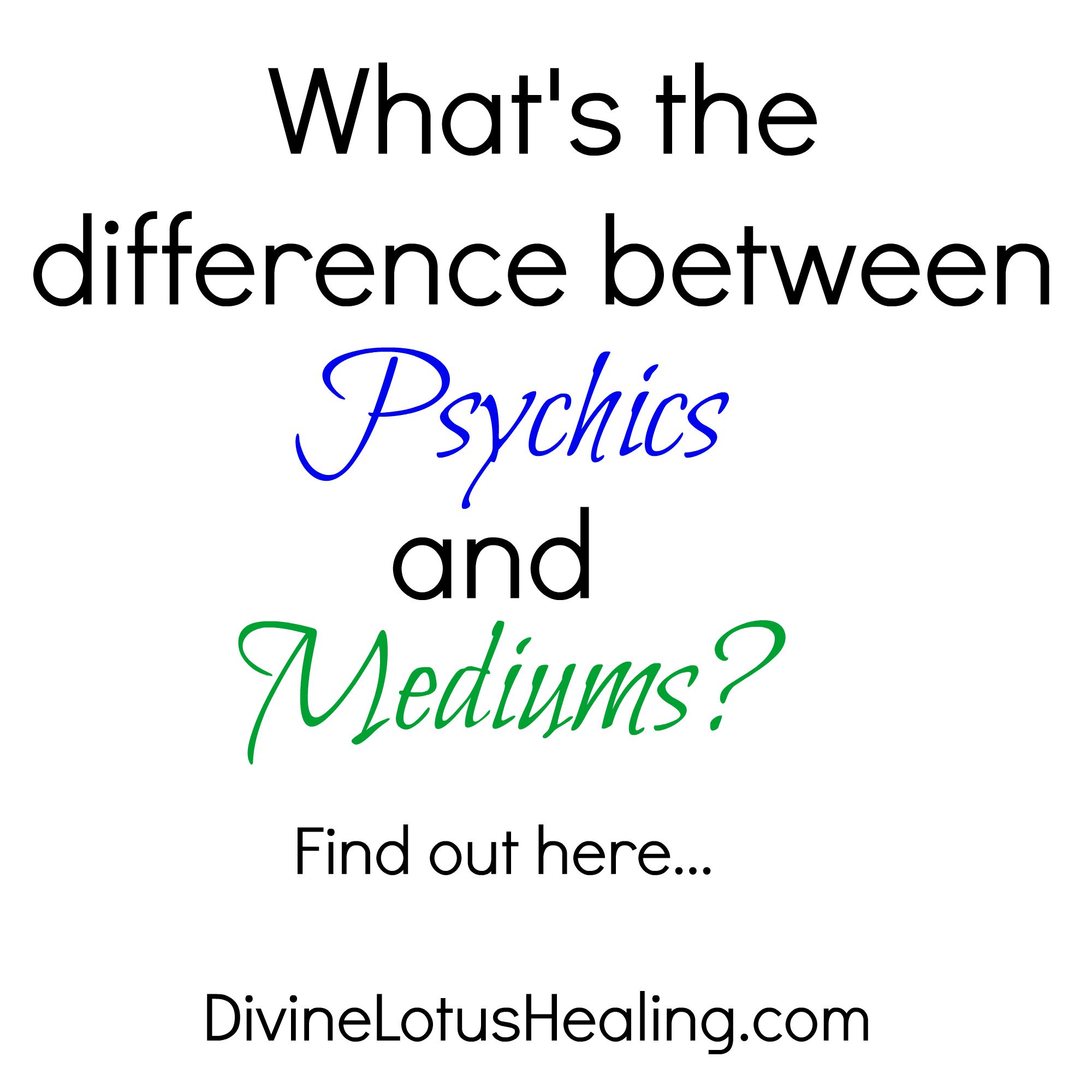 Is there a difference between a psychic and a medium?
Yes!
Psychic:
Everyone is psychic on some level, although most people do not realize it. We all have intuition and get feelings about things as we lead our lives. For example, when we walk into a room and get a funny feeling that the people in there just had an argument, we are picking up that energy with our psychic senses. Some people feel this, some know this, some see this, and some hear a message that the argument just occurred.
Have you ever walked into a location (store, building, home etc.) and wanted to bolt right out? Suddenly you just knew that being in that place was not right, not safe for you? Again, this feeling is being picked up through the psychic senses.
Medium:
On the other hand, not everyone can be a medium. Mediums are people who are able to connect with the divine and crossed over spirit energy and then relay messages back to the living.
So when you get a psychic reading from someone, you are working with a Medium. Technically, it is redundant to call someone a psychic medium because as stated above, we are all psychic! It just has a nice ring to it to merge the two phrases together, so most people (myself included) incorporate them both.
LOOKING FOR A CLASS TO DEVELOP YOUR PSYCHIC ABILITY? CLICK HERE!