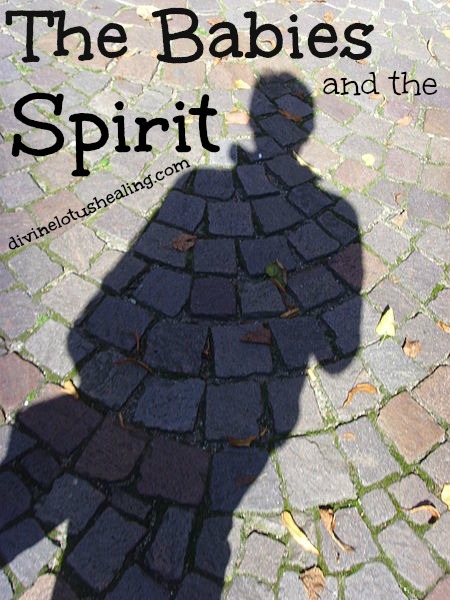 The Babies and the Spirit
[bctt tweet="Babies can sense spiritual presence more clearly that most adults. #true #ghoststory" username="divinelotusheal"]
This story was told to me by a family member, who I will call SC, to protect her anonymity. When SC's first daughter was 17 months old SC had a friend named Aubrey. He was called "Aubey" by the 17 month old because she could not pronounce his name fully.
When SC's daughter was 3, sadly, Aubrey died due to an accident. There was a ceremony to honor him in SC's community, led by SC herself. She has reported over the years feeling his presence nearby when she needs support, almost as if he is with her again during the times that she is thinking about him.
Now, 8 years later, SC has a second daughter who is 17 months old. This daughter never met Aubrey and does not know the stories that SC's family tells about him. Being 17 months old she too is just beginning to talk, exactly like her older sister when she was the same age.
One day while the 17 month old was playing in her playroom, SC heard her babbling as if she was talking to someone. As the young toddler walked from her playroom into the living room she was chanting, "Aubey, Aubey, Aubey, Aubey." SC paused in shock. It felt as if her old friend Aubrey was right there in the room with her and her daughter.
Now, the 17 month old often walks around the home saying his name over and over again, just like her older sister did when she was the same age. SC reports that she finds comfort when this happens and she feels like Aubrey is with her again.
Do you have a young child that can sense spirit? Please share a comment!