How to Declutter Energy in Your Home (a guest post)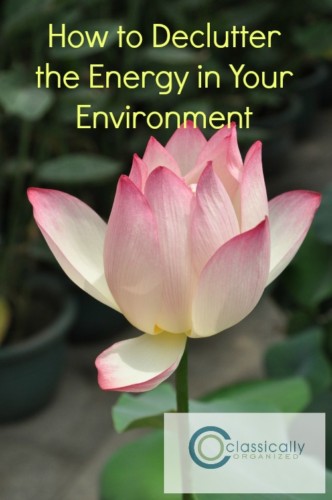 Recently, I was honored by my friend and fellow female small business owner, Sarah Soboleski of Classically Organized, to write a blog post about how to declutter energy in your home. You see, she is a fabulous professional organizer and social worker, who helps people declutter the "stuff" in their lives – both physical and emotional (often these two go hand in hand).
Wanting to get rid of some of your clutter and free up your mental and physical space? Companies such as Dublin City Self Storage can help you store away and safely keep what you don't have room for anymore. If you're thinking that it could be a good idea to rid yourself and your home of some larger (or even a lot of small items) that aren't in use, that you feel are bringing your mental space to a scramble, look into different storage unit prices and locations and determine which service could be best for you.
I wrote a piece over at her blog that outlines the importance of having clean energy in your home. There are steps you can take – all practical, small and easy to implement – to keep the flow of energy high and positive.
I hope you find value in it! And be sure to leave a comment about how you declutter energy in your space, or if you're new to this process, a comment on which step you will try!
If you're looking for more ways to declutter your energy environment read this post here about how to smudge your home and this post here about how to cleanse your crystals.