Reads Lately
[bctt tweet="When you do things you love, they become habits. #gratitudepractice #Mindfulness" username="divinelotusheal"]
I read. I read a lot. How does a woman with two careers and a family find the time to read, you might wonder? Habit. I've been reading almost every night of my life since I was 12.
Really.
Reading is how I calm my mind from the day – clear the business and thoughts from my conscious thinking.
Here is a list of reads lately on my shelf, with affiliate links included, so you can read them yourself while supporting a small independent #bosslady business:
1 // Notorious RBG: The Life and Times of Ruth Bader Ginsburg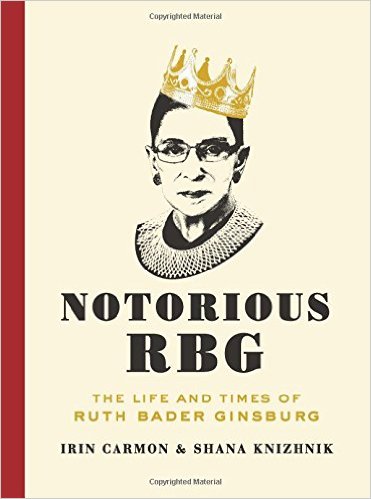 Justice Ruth Bader Ginsburg is one of my heroes. She's in her 80's and strong emotionally, physically, mentally, socially… an all around star. She's a feminist, although she would never say that out loud. She champions liberal causes like equality in the workplace, racial equity issues and LGBTQ rights. She dissented passionately against the striking down of the voting rights act. She likes opera, so do I. She can do 25 pushups in a row, I can't. She believes in being kind and respectful about people you disagree with. I never say an unmindful word about anyone I don't like. Plus, the book is written in a stylistic nod towards gangsta' rap hip hop thanks to the popular Tumbler "Notorious RBG" modeled after rapper Notorious BIG. And it has great photos and graphics. It's an easy, fun and educational read all at the same time. And, might I add – so relevant with all that has happened in this first week of the 45th President's tenure.
2 // Contact With Beings Of Light
(kindle edition)
Contact With Beings of Light: The Amazing True Story of Dorothy Wilkinson-Izatt
(paperback)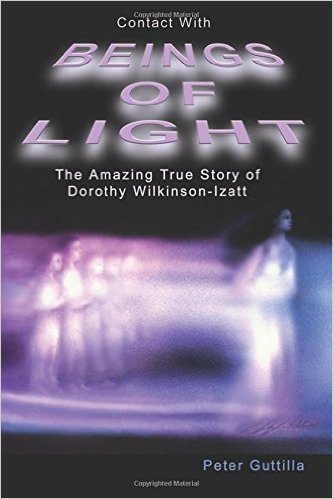 Dorothy Izzat was a woman who lived in Canada and for over 40 years who connected with "beings of light" outside her windows in her home. She had audio and video footage of the lights that sadly got left to disintegrate in the garage. I reread this book recently because it was nice to reconnect with her no-nonsense approach to this other worldly relationship. (Want to read one of my very first blog posts ever, back in 2009? I blogged about this book. I hadn't found my blogger voice yet and the post is short. Very short. #newbie)
3 // The Watchers by Neil Spring (2015-09-24)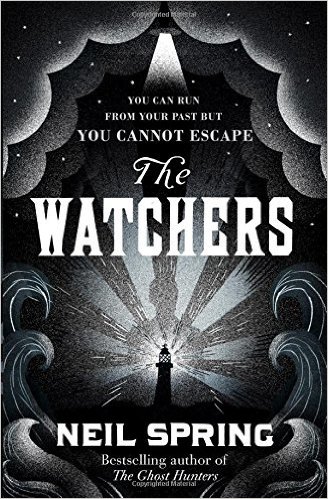 This book creeped me out in the very first chapter. I had to put it down for a few weeks before I could read it again. It's about other intelligence communication with a man in Wales. As many of you know, I'm a psychic medium who has had many a run in with the ghostly realm throughout my life. So, although this is a work of fiction, it is based on true events that took place in Wales in the 1970's and it peaked my interest. Just writing about it now gives me the vibe that spirits are looking at me through my windows. Read it if you dare.
4 // The Lady of the Rivers: A Novel (The Plantagenet and Tudor Novels)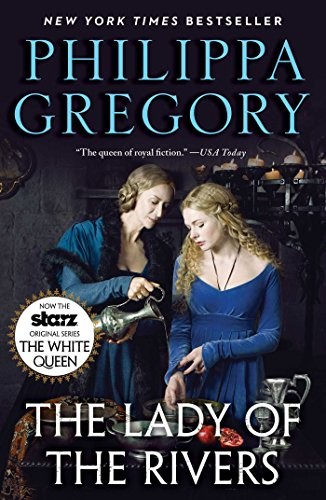 Let me be upfront and clear: I'm an anglophile. I eat sleep and breathe all things UK. If I could move to a small cottage in the Scottish or Welsh or English countryside and make a living selling herbal stuff and practicing Reiki, I would. (Oh wait, don't I kind of already do that here in the Boston area? Mindfulness Laura, mindfulness… life is golden as it is.) I've had many past lives in the UK and in 2008 my husband and I traveled for six weeks through England, Scotland and Wales. I've blogged about some of that trip: my first channeling experience and my visit to one of the oldest stone circles in the UK. I also got to drive like Mario Andretti on the Isle of Arran… that was a #lifemoment and I fell in love with sticky toffee pudding on that trip.
Anyway, about this book the Lady of the Rivers… it's written by Philippa Gregory who has written over a dozen books about the women of England whose stories are not told in mainstream history, thanks to Eurocentric #WhiteMalePrivilege (so although she's writing from a Eurocentric POV, it's female)
I love her writing and I'm working my way chronologically through all her books, which means some repeats because I read many of them as they were published. In this book, the main character, Jacquetta, Duchess of Bedford, has the gift of psychic sight and she knows how to heal with herbs but she has to conceal it all because women of strength like that were killed by the church in the 1400's. It's a love story and a coming of age into womanhood story.
5 // Hillbilly Elegy: A Memoir of a Family and Culture in Crisis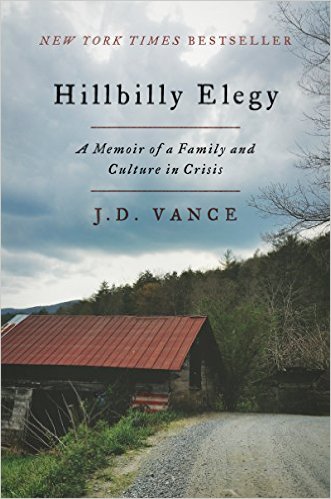 My grandmother read this book and recommended it to my mother. Then she bought her a copy. Then she said she was going to read her own copy again. So, I had it on my radar to read when one day it appeared as a freebie at work. #ThankYou #GoodManifester
I've had the privilege to travel across the USA by car / camper twice and I appreciate so much of our diversity as a nation. Even so, the rust belt region is a place I'm not as familiar with, so J.D.'s peek into this land and the culture of the people there was interesting to read. Disturbing at times too. I often couldn't relate to this man's experiences and it felt a bit like I was peeking behind the curtain but nevertheless empathy abounded as I read.
On a side note: what is the definition of elegy?:
noun
1.

a poem of serious reflection, typically a lament for the dead.
What are you reading right now? Share a link in the comments below!