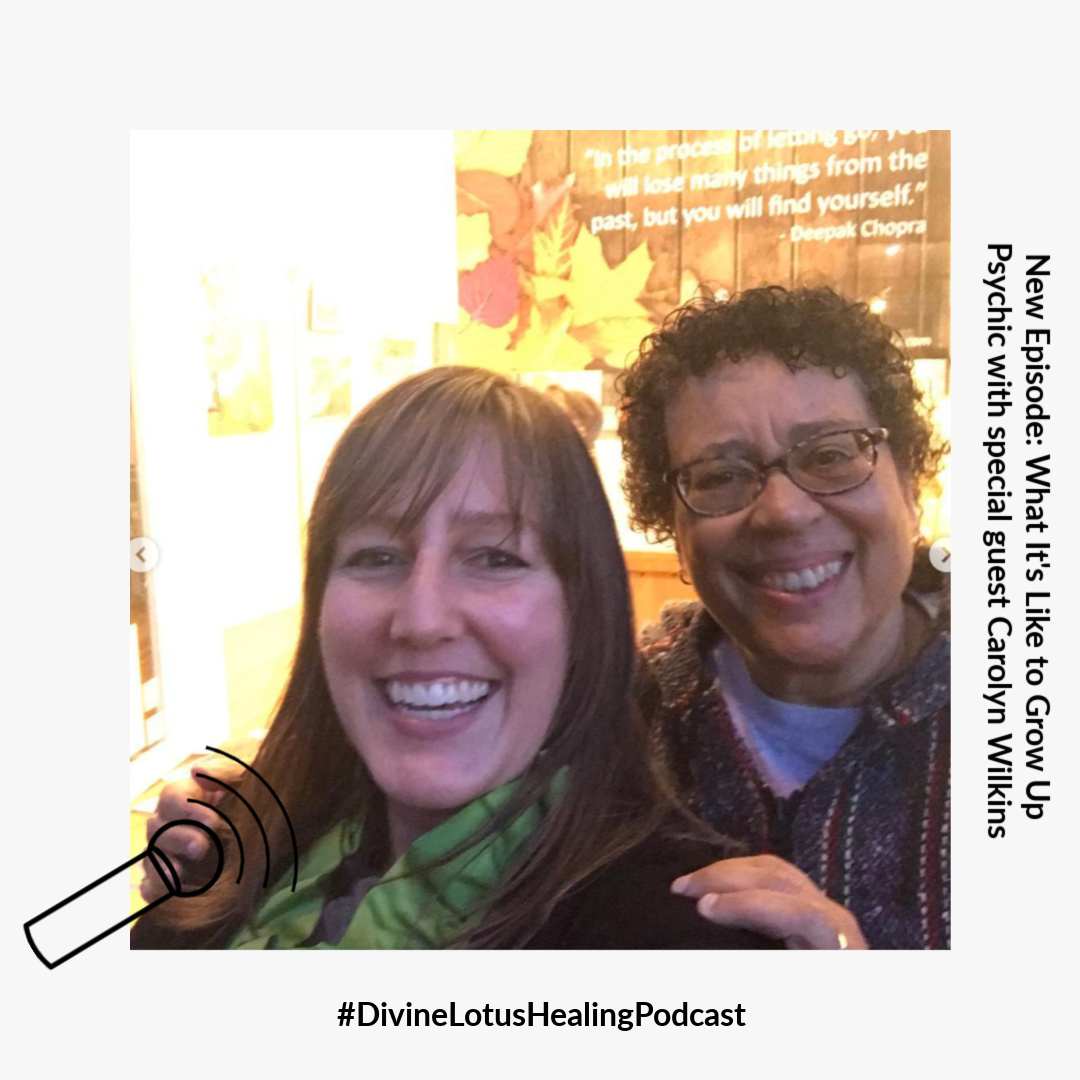 Have you ever wondered how people become psychic? Listen to this latest episode of the Divine Lotus Podcast to find out what it was like for me and my fellow psychic medium Carolyn Wilkins to grow up psychic!
SHOW NOTES
Carolyn Wilkins' website: http://carolynwilkins.com/
Join us on October 27, 2019 for our annual Spirit Talks event!
We will read messages from the other side for a live audience. And, YES, we will also be reading for people watching online!
PODCAST
VIDEO
_____________________
Love this episode of the Divine Lotus Healing Podcast?
Support us by telling your friends & sharing online!
Subscribe & leave a review: PODCAST: iTunes | VLOG: YouTube | POSTS: Instagram
____________________
More ways to connect with me:

Become an Insider!
Sign up to receive my Divine Lotus Healing updates + promos.
Plus, get subscriber only bonuses you can't find anywhere else!