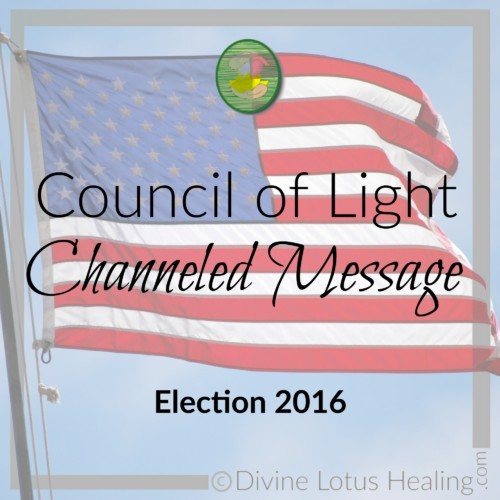 Council of Light Channeled Message: Election 2016
So many of you have asked for the Council of Light to speak about the state of affairs regarding our election that just took place this past week. Here it is.
I must clarify that it is most helpful to listen to for those of you whom are feeling emotional turmoil of any kind. Although the Council of Light have not spoken about right and wrong, they do offer words of wisdom to anyone who is suffering currently.
In recording this message, I experienced a technology glitch so it does not contain the usual intro or closing as most of the other audio recordings include. But, you will still get the full benefit of hearing the channeled message in it's entirety.
Listen to the channeled message here on the blog:
PODCAST
Listen to the channeled message as a podcast in iTunes.
If you are in need of support during this emotionally charged time, a spiritual counseling session or Reiki session may be of service to you. Please be in touch via email and we can schedule an appointment together.
I'm also curious as to your thoughts after hearing this channeled message. Please share in the comments below.
_____________________
Love this episode of the Divine Lotus Healing Podcast?
Support us by telling your friends & sharing online!
Subscribe & leave a review: PODCAST: iTunes | VLOG: YouTube | POSTS: Instagram
____________________
More ways to connect with me: