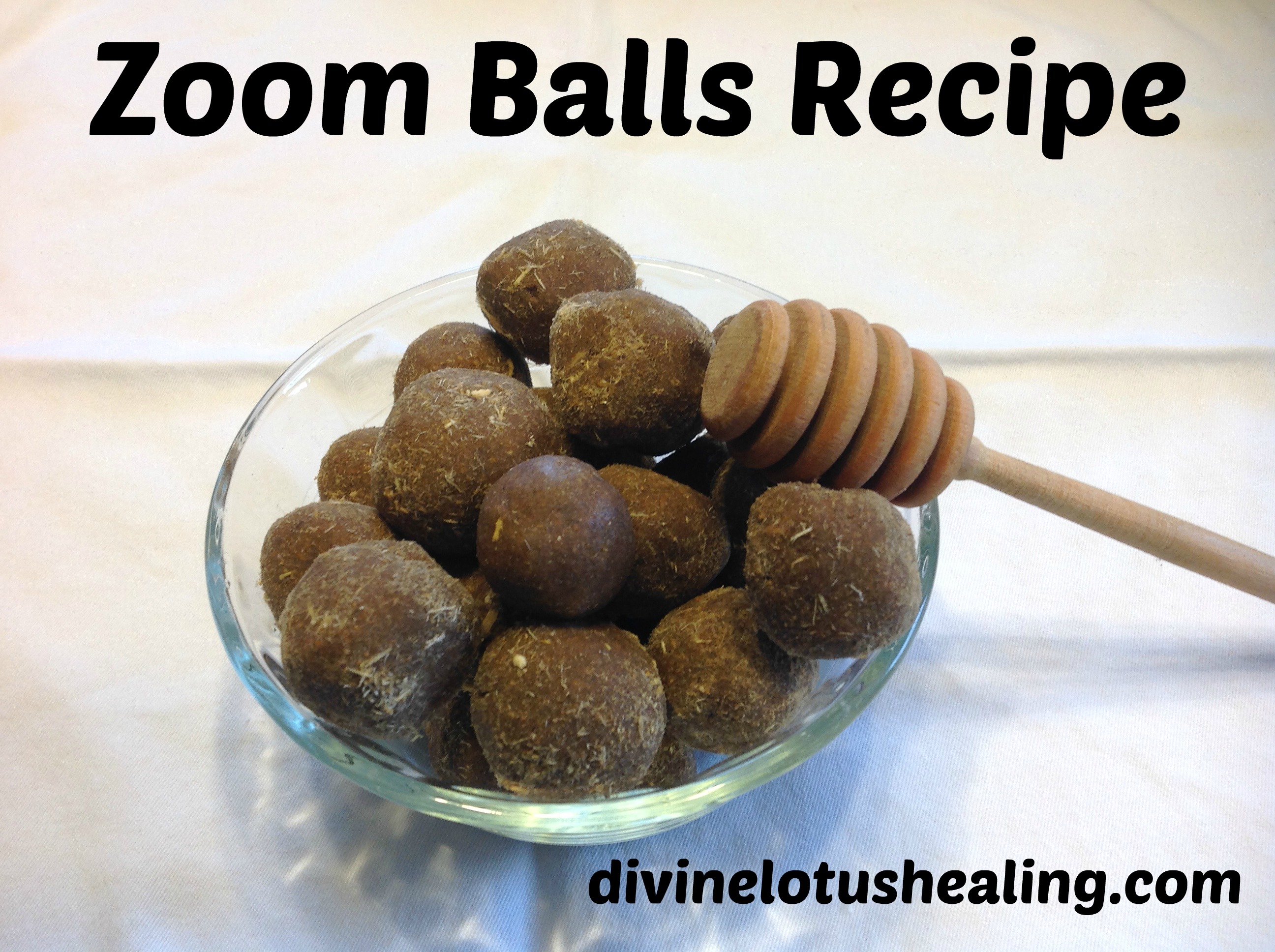 Ingredients
¼ cup astragalus powder
¼ cup eleuthero powder
¼ cup ashwagandha powder
1 tablespoon licorice powder
1 tablespoon ginger powder
1 tablespoon cardamom or fennel powder
1/2 cup nut butter
1/2 cup honey
Directions
In a large bowl, mix together nut butter of your choice and raw honey
In a second bowl, stir together all powdered herbs
Slowly mix the powdered herbs into the honey/nut mixture until a thick paste
forms.
Roll this "dough" into balls 1 inch in diameter
Dust with leftover herb powder to prevent from sticking
Store in the refrigerator
Eat 2-3 daily
Benefits
The ingredients in this recipe are adaptogens. Not only are they nourishing, but they give us energy and help to reduce stress. They are mild enough to be taken every day and over a long period of time.
Notes
I was excited to try this recipe because not only was it listed in the Herbal Academy of New England course  I've mentioned before, but I noticed a version of it a while back in Rosemary Gladstar's book The Family Herbal. This particular recipe is adapted from recipes by Rosemary Gladstar and Guido Mase.
I had some of the ingredients on hand, some I had to buy. When I went to my local shop that carries bulk herbs they had two of the ingredients in root form, not powder. After consulting with a helpful employee, I decided to buy them and grind them at home to turn them into powder. (More about that experience in a future post.)
Mixing the dry ingredients took less than a minute. Some of the powders were very "powdery", ginger and licorice mostly, which sent dust into the air and coated the measuring spoon. I sneezed (away from the bowl and into my elbow!) and washed the measuring spoon off (yes, I have O.C.D. tendencies). Also of note, I chose to go with the fennel seed powder instead of the cardamom powder because the fennel was $13 per pound versus the $66 per pound of the cardamom. Yikes! (If I ever use cardamom powder, it will be for a WICKED AWESOME, SUPER SPECIAL, BLOW MY MIND recipe of some kind.)
For the nut butter I chose to use sunflower seed butter because I wanted my son to be able to eat this snack and he's under two. His pediatrician hasn't recommended peanut butter for him yet. If you've never tried sunflower nut butter, it is sticky and fairly runny, nutty with a sunflower seed taste. Very mild. I find it delicious.
When I mixed the dry and wet ingredients together it formed more of a dough than a paste. It reminded me of when I make baking recipes actually! It was easy to roll into smaller balls and there was plenty of dry mix left over to coat them. Nothing stuck to my hands as I made the smaller balls.
When I offered them up to my family to try, they were not the big hit I was hoping they'd be. With all the energy touting fame and health benefits, I had high expectations. They were a bit dry for my taste (I'd add more honey next time around or maybe dip them in honey to eat like hors d'oeuvres) and they tasted a bit too woody, not as nutty as I hoped. It could be that I didn't powder the astragalus root as finely as it should have been. There were tiny "hairs" visible to the naked eye. My husband said it tasted like he was eating cardboard.
But… I DID notice a difference in my energy and stamina every time I ate a couple. I am an early riser (by nature and by lifestyle with a toddler right now) and I tend to get mentally weary and physically tired by seven or eight p.m. However, on the days I ate three zoom balls, I felt "with it" and still had energy after my son's bedtime routine. Instead of collapsing on the couch, I actually did things around the house!
So, I guess the jury is still out on this recipe. I think they may begin to grow on me the more I eat them. What about you? Have you made them? Were yours dry? Did you find the powdered form of all the right ingredients? Tell me about your experience with them…