Essential Oil Eyelash Growth Serum Recipe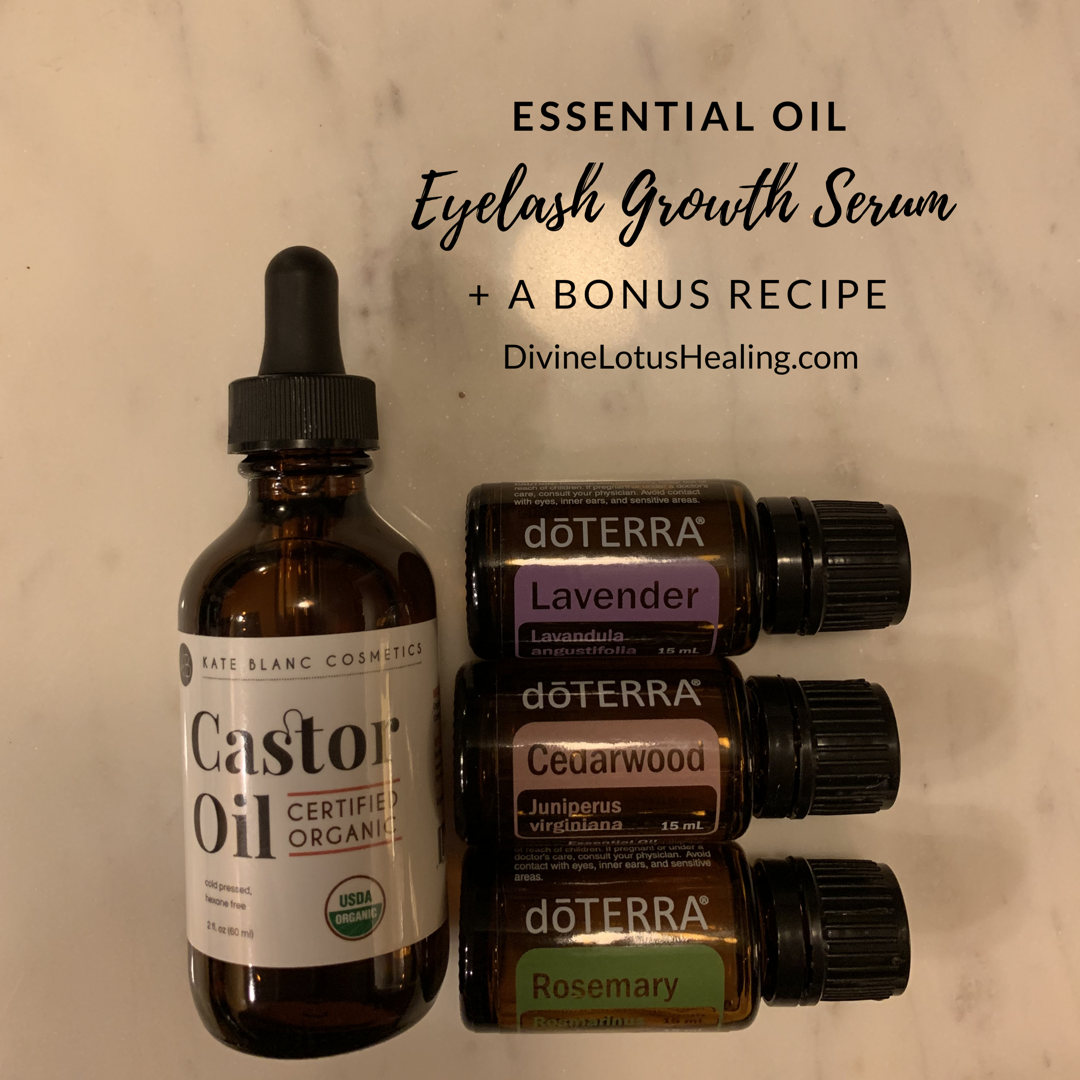 SHOW NOTES
I use this easy to make, simple ingredient eyelash growth serum recipe to grow my eyelashes with great success! Watch the video to see what I do!
VIDEO
PODCAST
You can get the oils I talked about here. You can choose to buy them two ways:
Retail, click "shop" on the doTERRA site.
Wholesale, click "Become a Member" and you'll save 25% off retail price!
Disclaimer: I only recommend using doTERRA essential oils because they are the most pure oils on the market. They are the only brand I use and trust as an herbalist and a mom. I do not use or recommend any other company.
You can get the castor oil and the serum tubes in my online shop.
Quick Read Recipe
Serum Tube
Castor Oil
3 drops of Lavender
3 drops of Cedarwood
1 drop of Rosemary
Directions:
add the essential oils to the tube first
fill the rest with castor oil
close and shake to mix together
apply at night after you've washed your face and taken off your eye makeup
Bonus Recipe:
Add 1 drop of Lavender essential oil to your mascara tube
Apply in the morning to clean eyelashes
Have you used this recipe before? Leave a comment!
_____________________
Love this episode of the Divine Lotus Healing Podcast?
Support us by telling your friends & sharing online!
Subscribe & leave a review: PODCAST: iTunes | VLOG: YouTube | POSTS: Instagram
____________________
More ways to connect with me: