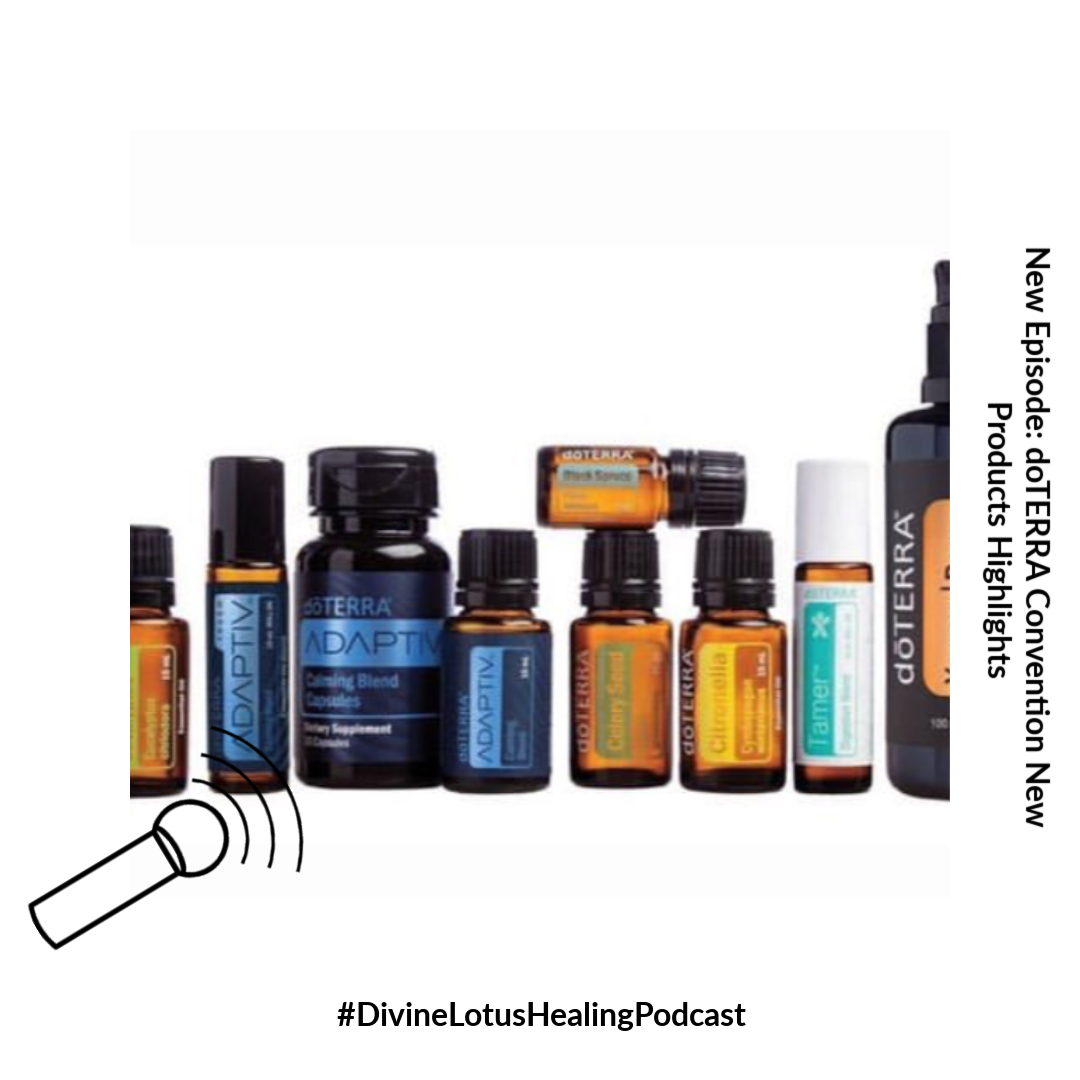 They're heeeeeeeeeeeeeeeeeeeerrrrrrrrrrrrrrrrrrreeeeeeeeeeeeeeeeeeee!!! The new doTERRA products are here! Get a first glimpse at the new line that just launched HOURS before Emily Smith, of Guide to Wholeness Healing, and I highlight them all!
SHOW NOTES
These are the oils we discuss in this episode (and you can buy them via the link at the end of this post):
Yarrow | Pom Body Renewal Serum
Yarrow | Pom Capsules
Adaptiv System (essential oil, softgels, touch roller)
Black Spruce Essential Oil
Celery Seed Essential Oil
Citronella Essential Oil
Peppermint Essential Oil Softgels
Rose Essential Oil (neat)
Tamer Essential Oil
Tumeric Capsules
Volo Diffuser
PODCAST
VIDEO
_____________________
Love this episode of the Divine Lotus Healing Podcast?
Support us by telling your friends & sharing online!
Subscribe & leave a review: PODCAST: iTunes | VLOG: YouTube | POSTS: Instagram
____________________
More ways to connect with me:

Become an Insider!
Sign up to receive my Divine Lotus Healing updates + promos.
Plus, get subscriber only bonuses you can't find anywhere else!