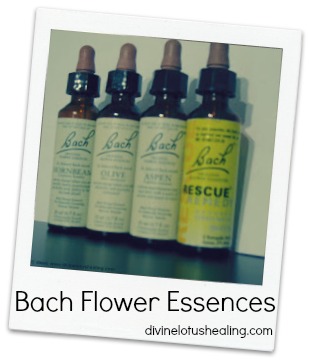 Bach Flower Essences
[bctt tweet="Bach Flower Essences help balance emotions. #herbalism" username="divinelotusheal"]
Dr. Edward Bach lived in the 1800's in England. He saw the devastating effect of city factory labor and the toll that lifestyle took on human quality of life. He took respite in the country side and discovered that natural plant materials provided health benefits to humans.
He was a sensitive man and by ingesting the flower petals, roots and grasses, he could tell how the properties of the plants affected the body. Thus, he created 38 tinctures for healing remedies. Here is the official Bach Flower Remedy US website: Bach Flower Remedies
These remedies are still in use today and the most famous one is called, "Rescue Remedy." It can be used for panic attacks, cuts and scrapes, emotional turmoil and much more. Pets and plants have also been known to benefit from absorbing the remedies as well with some owners using cbd hemp oil for dogs to help them with their ailments. There are remedies for mental weariness, procrastination, even physical exhaustion. I buy them at my local organic grocery store. Just a few drops sipped in a cup of water or dropped directly on the tongue, depending on the remedy, are needed.
Many books have been written on these remedies and how to use them. One I have on my bookshelf is Bach Flower Remedies for Beginners, 38 Essences that Heal from Deep Within by David F. Vennels. It gives a comprehensive overview of how to use all 38 essences.
(Click the photo of the book above to buy a copy. This is an affiliate link. Read the comprehensive policy here.)
Do you use flower essences? Share your experience in the comments!