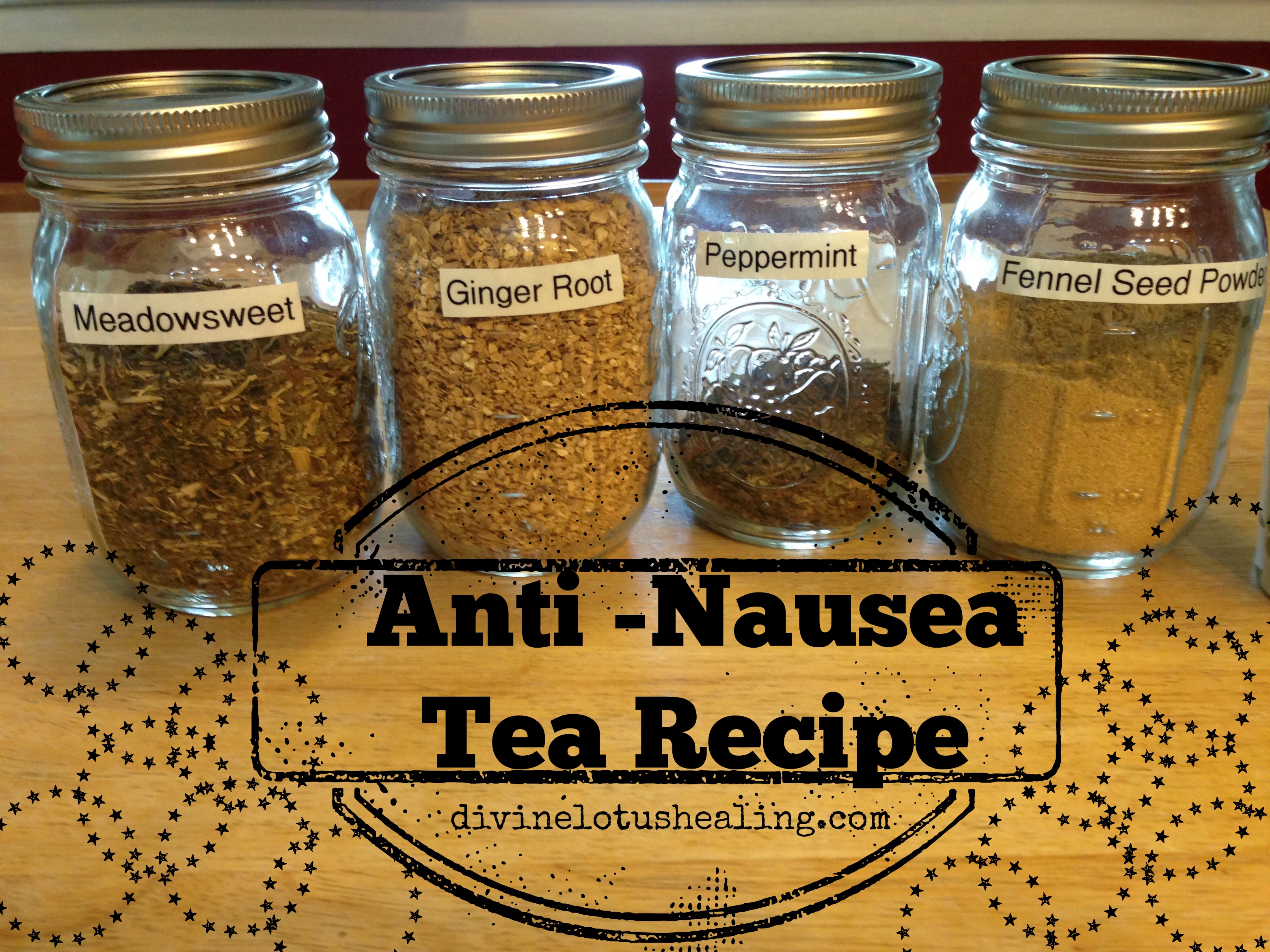 This tea is easy to make, quick to steep, and has a nice flavor to it! Not that I succumb to nausea all the time, but every once in a blue moon, I feel tummy troubles.
Take the other day, for example. My family went out to lunch and I ate an eggplant parm sandwich (yummy but greasy), drank a ginger ale (ack, soda!), and had a dark chocolate brownie for dessert (rich and dense). Not the kind of food I eat often, or all together in one sitting. I can't even remember the last time I drank soda! My tummy was aching afterwards. I came home and made this tea to enjoy.
Here is the recipe I used (thanks to the folks at HANE for including it in their Intermediate Herbal Studies Course):
Ingredients
1 gram ginger
1 gram fennel
1 gram peppermint
1 gram meadowsweet
Directions
Combine all the dry herbs in a tea strainer, or cloth tea bag and place in a mug or jar. Pour 8 ounces of hot water over the mixture and cover. Let it steep 10-20 minutes. (I always let mine steep for the maximum amount of time listed in a recipe.) Remove the strainer or bag, drink and enjoy!
Notes
This tea tastes a bit spicy, due to the ginger and fennel. I only had fennel seed powder on hand, which falls through a strainer easily, so I added this herb last, on top of the other herbs, in the hopes that it would rest on top of everything else.
It didn't. Duh, me.
It mixed in as soon as the boiling water was poured on top! Not a problem when it came time to drink though, I like fennel flavor!
Now if you are like me, you probably don't have measurement conversions in your head. I had to look up grams to teaspoon because I was measuring the dry herbs with my measuring spoon set. These two don't convert well, so, thank goodness for Pinterest! I found an herb conversion chart (but it wasn't originally sourced so I won't show it here.)
The conversion I came up with is this: 1/4 of a teaspoon = 1.25 grams. So, I eyeballed just under 1/4 of a teaspoon in my cup.
This is one tea recipe I keep handy!
This information is educational. By law, I, Laura West, cannot diagnose or treat disease. As an herbalist, I offer recommendations, suggestions and educational information from which you can choose to explore as part of a healthy living lifestyle. This information does not take the place of a licensed medical professional.