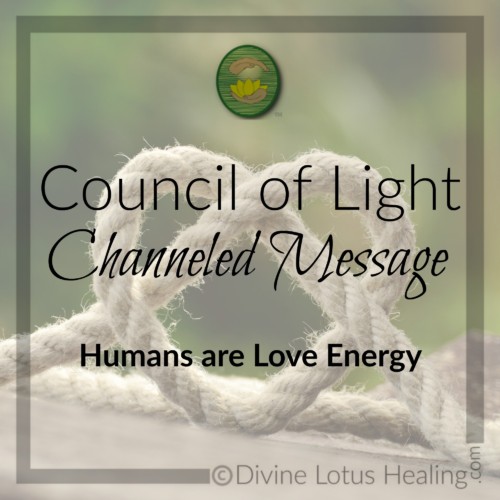 Council of Light Channeled Message
Topic: Humans are Love Energy
[bctt tweet="You are actually love energy. #CouncilofLight" username="divinelotusheal"]
This month's channeled message from the Council of Light is all about love. How fitting! They discuss the fact that we as humans are actually love energy and there are techniques we can practice to bring this higher vibration of love into our conscious everyday living. Enjoy!
Listen to the channeled message here on the blog:
How else do you practice being love energy? Leave a comment below!