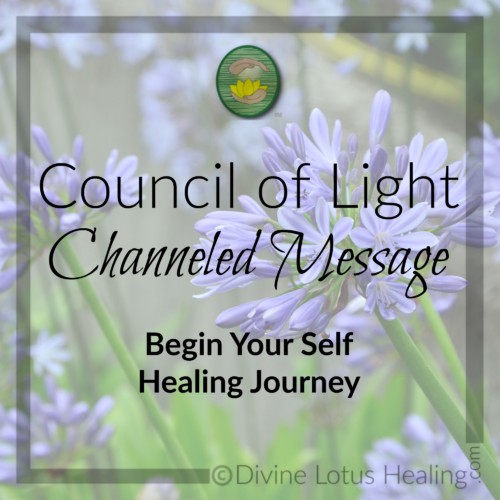 Council of Light Channeled Message
Topic: Begin Your Self Healing Journey
[bctt tweet="Begin Your Self Healing Journey #CouncilofLight" username="divinelotusheal"]
This month's channeled message is sweet, short and to the point. The COL speak plainly and simply; asking us to begin our self healing journey, in whatever way makes the most sense for us. I hope you find value in it!
Listen here on the blog:
What journey are you on currently? Share a comment!
_____________________
Love this episode of the Divine Lotus Healing Podcast?
Support us by telling your friends & sharing online!
Subscribe & leave a review: PODCAST: iTunes | VLOG: YouTube | POSTS: Instagram
____________________
More ways to connect with me: