Spirit Talks: Messages From the Other Side
Special One Night Only Event!
Join mediums Laura West + Carolyn Wilkins to receive messages from the spirit world. Guides, loved ones and channeled messages will come through. Due to the large audience size, there is no guarantee that everyone in attendance will receive a message.
Space is limited. Tickets will sell out fast! Register now.
You may bring an audio recording device to record your message if you'd like.
No video or flash photography please.
Be the first to hear when the new date is set!
Get on our newsletter list:
Laura West
Laura is a psychic, medium, and intuitive since birth. As an adult she also became an active channel for spiritual beings, most notably the Council of Light, who have been coming through her for the world at large since 2010 in two formats: spiritual counseling client sessions and free channeled messages that are posted on the blog.
After having a very prolific ghostly teenage and young adult life, Laura traveled extensively overseas with her husband and had profound mediumistic experiences in England, Scotland and Wales. Upon coming home from that trip, and realizing that her experiences were more than just hobby, she formally trained with Geri Shanti DiSimone, of Find Peace Within in a year long course on spiritual and psychic opening.
Laura now uses all of her skills in spiritual counseling sessions with clients, bringing forth the guidance from the Council of Light and connecting with other spiritual wisdom. She teaches a monthly Psychic and Spiritual Development Class for those wanting to develop their own skills.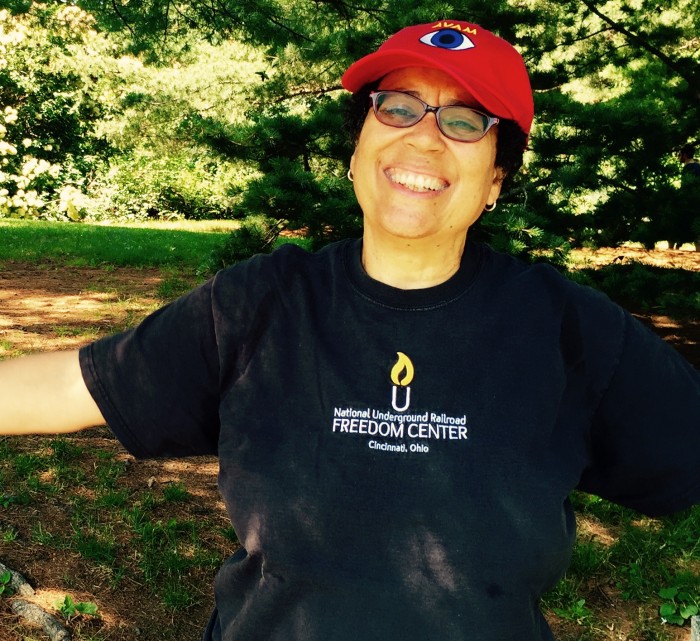 Carolyn Wilkins
Carolyn Wilkins is a healer, an intuitive counselor, a psychic medium, and a professor at Berklee College of Music.  A Reiki Master since 1996, Carolyn has spent more than twenty years engaged in the study of spirituality, energy and healing.  She has studied mediumship at the JVP School of Mystical Arts, at the Arthur Findlay College in Stanstead, England, and with Mavis Pitilla's Boston Mentorship Program.
As a musician, Carolyn has performed in the Pittsburgh Symphony and represented her country as a Jazz Ambassador for the U.S. State Department.  She is also the author of five books –Damn Near White and They Raised Me Up (published by the University of Missouri Press) Melody for Murder and Mojo for Murder (Pen-L Publishing), and Tips for Singing (Hal Leonard Press).
In addition to her private practice in healing and mediumship, Carolyn is the host of Carolyn's Psychic Playroom, a New Age Talk Show, on Cambridge Community Television.
To find out more about Carolyn, visit her website.
Nourish Your Soul
You'll get my trained herbalist perspective on how to best use essential oils for your health,
Council of Light channeled messages, Reiki tips and wisdom (and more!) –
all delivered to your inbox, plus other subscriber-only resources you can't get anywhere else.