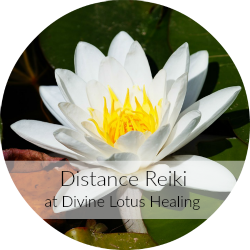 Distance Reiki Session
How can energy be sent over space and time? Think Quantum Physics!
What to Expect During Your Session
I will scan your energy body from head to toes, front and back. From this energy insight I will pull out old energy and infuse fresh Reiki energy as needed. You may experience light tingling, buzzing, heat, or coolness in different parts of your body. All of this is natural and is a sign that your energy body is realigning and purifying itself. You may experience emotional release during the Reiki session. Let the emotions rise and leave. Some people experience a deeper sense of relaxation. Whatever happens during your session, know that it is exactly what should be occurring in that moment.
Scheduling Your Session
All sessions take place during Eastern Standard Time, from the Boston / Cambridge area of Massachusetts in the USA. If you live outside this timezone, it is up to you to convert the time accordingly.
During your session, you don't need to do anything to prepare. Some clients prefer to go about their day as usual while others lay down or meditate during the time I am working with them. I treat my distance clients as if you were on the table in my office and I will schedule your session around my other clients throughout the day or evening.
Your One Hour session consists of 45 minutes of Reiki being sent and 15 minutes of follow up for me to write and email you a report of findings.
When you book your session, it is helpful for you to share with me (in the intake form online) any areas of concern you would like me to focus on during your session. IE: emotional release, physical ailments, etc.
Reiki Benefits
when a person is in distress the benefits of Reiki can serve them well
a joining of body, mind & soul occurs in the energy of Reiki & this unity can transform a person energetically, emotionally & physically
Reiki can help one to remember who one truly is on a soul level
Reiki energy travels to the source of an issue within the body, mind or emotions & begins to lift it out
compliments a healthy life style (much like wellness care in chiropractic & acupuncture fields)
can help to promote spiritual/ mental/ emotional growth
can help to actualize and/ or quicken the pace of ones goals
can help quicken the pace of healing that is naturally occurring in the body around injured spots such as with kidney stones or breast cancer etc.
relaxation tool for well being
stress reducer/ calms nerves
Reiki done before & after surgery may help to:
ensure a faster surgery process with more accurate results
quicker healing times
higher rates of recovery
great for pregnant women; helping to relax the body
can help one deal with pain & stress occurring in one's life at that time
can help with feelings of being overwhelmed
Reiki is sometimes equated with being an "energy massage"
I got into this super relaxed altered state of consciousness and then I could not even get the phone as it was ringing afterwards. I went into this really relaxed state of being and napped for a couple of hours. Wow!
Thank you so much for the distance healing session last weekend. It was very helpful and I appreciate that you took the time. Your report was very accurate!
I was aware of the energy you were sending while I was taking my exam. I could feel a light tingling feeling come over my whole body. It helped to put me at ease.
Thank you for sending Reiki to me and my son. He is doing so much better now, mellowed out, not crying as much at night. I think the Reiki really helped.
I could feel this warmth rising in my bellybutton area. And I lay down and meditated while you were doing your work. It was very relaxing. I sensed that a clearing was happening. Now I'm going to go rest in the lovely energy for a few more minutes. Thank you so much Laura!
Thank you very much for the wonderful distance Reiki session and follow up message. You are so gifted and so accurate. I could feel the energy. I was listening to harp music while in the subway, how perfect and very healing! I talked with my dentist about you and our session and he seemed impressed with the work you did with my jaw and TMJ (temporomandibular joint disorder). Overall, I feel better. Thank you so much!
Session to help an arm/muscle injury: At the time you started the session I intuitively felt you had started so I went to lay down and fell asleep. Before falling asleep I felt heat energy running up and down my arm! I also felt when you had finished. Some time later I went outside to walk and I lifted my arm and felt no pain!
Nourish Your Soul
You'll get my trained herbalist perspective on how to best use essential oils for your health,
Council of Light channeled messages, Reiki tips and wisdom (and more!) –
all delivered to your inbox, plus other subscriber-only resources you can't get anywhere else.