DIVINE LIVING MEMBERSHIP:
Helping you fulfill your divine right to be happy, live abundantly, feel spiritually connected and supported at all times.
The Divine Living Membership Is Here For You…
Are you someone who is looking to:
Be more spiritually connected on a day to day basis?
Live a more balanced, centered and fulfilled life?
Learn tools to safely connect with the angels and your spirit guides?
Are you stuck in a rut and can't see your way back to your divine path?
Do you feel like you fell off your spiritual practice path and desire a support system to get back on?
Whether you're years into your spiritual practice and want to take it to the next level, or you're still exploring the early stages of your divine path, the Divine Living Membership will support you to consistently and lovingly deepen your connection to the spirit realm and live the abundant, fulfilled and flowing life that awaits everyone who walks this path. 
A treasure trove of spiritual wisdom, connection tools, channeled messages that will help you take any of these to the next level:
*spiritual practice *manifestation practice *energy healing *angel connection
*spirit guide connection *plant medicine magic connection
*psychic development *positive mindset
*leadership mindset *success mindset
And as part of the Divine Living Membership,
some of the magical experiences that will unfold for you include
(but certainly aren't limited to – we are working with the divine after all!):
*Become surrounded, supported, held and guided by the divine that is present in your life
*More synchronicities, more signs, more evidence of the divine in your daily life
*Feel the flow of divine timing running effortlessly through your life
*Experience a life with more ease and flow, with things happening effortlessly
*Activate abundance in all areas of your life: spiritual, emotional, financial and physical
*Know, trust, sense the Divine presence (spirit guides, angels, etc.) in your life and connect more clearly
Who Should Join the Divine Living Membership?
It doesn't matter if you've been spiritually connected for years or you are just starting out! The Divine Living Membership is for anyone seeking the benefit of consistent access to clear tools that help you stay in the highest vibrational frequency at all times! In this membership you will have your pick of tools in energy practices, spiritual practices and plant medicine knowledge to help you!
Join hundreds of other spiritual souls in this powerful online community that supports, uplifts, balances and grounds you all at the same time.
Let the journey unfold naturally, with Divine Living Membership guidance, tools and support!
Divine Living Membership: the Scoop
Message of the Month
Begin each month with a message of divine guidance, in podcast format from Laura and the Council of Light on all things divine: messages, teachings, practices, daily inspiration, guidance, and so much more.
Training + Tips
Tools, tips, training, meditations, practices and strategies that you can use right away. This will help you stay centered, live in the flow, connect to the divine deeply and feel more connected than ever before.
The Vault
Access to over a hundred past Council of Light channeled messages, at your fingertips! Laura will hand select one to highlight for you, easily accessing potent and instructional information from the Divine.
Group Energy Healing
Join Laura once each month in a live broadcast to receive powerful energy healing. Connect with your energy deeply. Feel uplifted. Become clear. Open blocks. Positive energy flows.
Divine Living Membership: the Bonuses
Exclusive Member Discounts
As a Divine Living Member you get to attend exclusive workshops and other digital events and get early bird access to many of my in-person and other online events. PLUS you get a 50% discount on a selection of my digital courses!
Monthly Email From Me
You get an email from me at the start of every month to help you feel inspired, excited and supported! I make sure you don't miss a thing — and make it so easy to stick with your deepening connection to the divine.
Deep Dives
Four times a year, (once a quarter) you will get exclusive access to an online event. It's a wonderful mix of a lecture, channeled message, skills practice and meditation session all rolled into one with Laura. Streamed live online only for Divine Living Members!
Plant Medicine Magic
Each month the spiritual properties of a new essential oil will be highlighted for you to enjoy as part of your spiritual tool kit. Tap into the powerful magic and medicine that the plants have to share with you as you continue to journey on your divine path.
The most amazing experience, wisdom and vision from Laura. Words can't express my gratitude for her gift to the world.
-Tanya
I was just listening to the latest guided meditation. It's so good!
-Julie
I LOVE, LOVE, LOVE your podcast! It is always what I need, exactly when I need it!
-Sioban
Laura brings the full radiance of her being to her practice. Her clarity, kindness and deep reverence for her clients' process simply touch my soul. It is a joy and honor to know her.
-Sujatha
The Divine Living Membership is just $19 a month!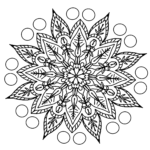 Each month you get a brand-new members only channeled message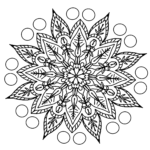 You'll be guided to specific tools or receive new trainings within the membership that will help you to focus and stay in your practice consistently.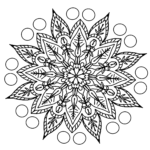 You'll also receive one of my curated past channeled messages or spiritual talks from my vast archives that expands on that month's theme!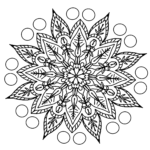 You will receive a high vibration energy healing each month – from me LIVE online!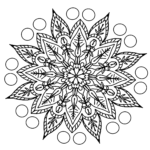 Each month you'll receive inspiring emails outlining specific tools that help you stay in your practice consistently.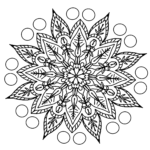 Connect with me for LIVE quarterly online lectures where you can ask questions!
ONCE YOU'RE IN, You will get a welcome email right away that introduces you to all the benefits of the Divine Living Membership and helps you get into the flow right away.
Plus, you get immediate access to over 100 channeled messages from the Council of Light in the Divine Living Vault. Browse and search the Vault as it grows to find content that supports, guides and inspires you!
And you will receive 50% discounts on a selection of my digital courses. This benefit is available only to Divine Living Members!
Some of the Courses You'll Have Access To Include:
• Psychic Development Courses
• Plant Medicine Courses 
• Shoden Reiki, Japanese Reiki Level One (valued at $150)
There's no obligation — you can cancel your membership at any time.
Become a Divine Living Member Today!
Choose the membership option that fits best for you:

I have psychic gifts and healing abilities. I manifest a miracle life with ease. I live the life of my dreams and travel whenever I want.
Here I am, just having stepped off a sunset sail boat cruise… windswept, happy, content. I get to live an amazing life full of blessings, divine timing, abundance and connected spiritual guidance. Things are easy and graceful.
Over the past decade, I've counseled hundreds of private clients to do the same.
You can have this same blessed lifestyle, in the ways that make sense for you too!
Join me in the Divine Living Membership to start living a life of ease, comfort and grace.
It is your divine right to live an abundantly blessed life!
Become an Insider!
Sign up to receive my Divine Lotus Healing updates + promos.
Plus, get subscriber only bonuses you can't find anywhere else!